Outdoor activities and adventure opportunities are endless in Antalya. Breathtaking natural beauty awaits to be discovered by outdoor enthusiasts. From trekking on lush green, unspoiled mountains to diving in turquoise bays; paragliding over the stunning Çukurbağ Peninsula to rafting down fast flowing rivers; you'll find endless opportunities to discover Antalya's unmatched natural beauty and rich historical heritage. Enjoy Antalya's great outdoors by discovering its unique treasures!
Trekking & Hiking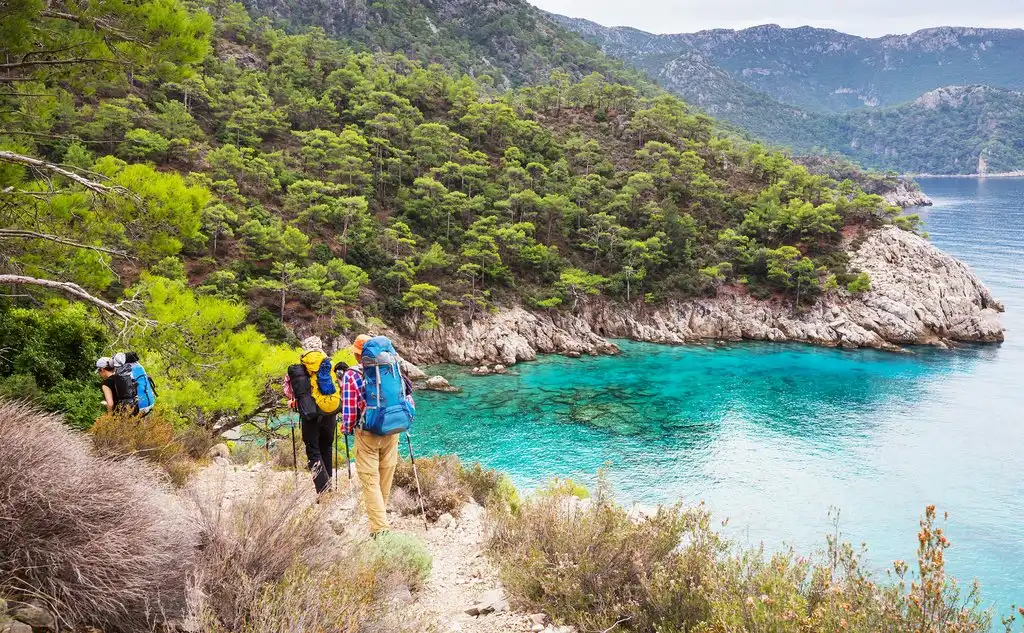 Trekking allows you to get away from the crowds and discover the true beauty of Türkiye, the friendly villagers, the remote historic sites, and the country's stunning scenery.
With its many national parks and mountains, Türkiye's great geography offers some of the most beautiful trekking and hiking trails in the world.
• Lycian Way, Muğla & Antalya
The Lycian Way (Likya Yolu) is Türkiye's first long-distance hiking trail, a 500-kilometer trail from Fethiye in the eastern district of the city of Muğla to Antalya. It is the impressive achievement of Kate Clow, a resident of Türkiye who is a British national, and her crew of dedicated trailblazers.
Surrounded by the landscapes of turquoise waters, the Lycian Way passes through the Taurus Mountains, offering many opportunities to observe the ruins of ancient cities. It is truly an unforgettable adventure for trekking lovers!
The trek is rated as moderately strenuous to difficult, with the easier portion being the one nearest to Fethiye and Ölüdeniz (literally "Dead Sea" in Turkish). Among the most popular parts are the westernmost section at Fethiye and Ölüdeniz, and southeastward toward Patara.
• Paul Trail, Antalya & Isparta
St. Paul is credited with the spread of Christianity to Western Europe and this trail follows his journey to complete this mission.
The trail starts at Perge, which is close to Antalya Airport, and ends at Yalvaç, near Lake Eğirdir, in Isparta. Eğirdir is a major transport and accommodation hub along the route. The best seasons for enjoying this trail are spring and autumn.
On the way, you can find accommodation in village houses or small pensions. Along the longer stretches, you will have to set up your tent outdoors.
• Pisidia Heritage Trail, Northern Antalya, Isparta & Burdur
A trekking trail where nature and archaeology meet!
Pisidia is an ancient region located in the Taurus Mountain range and this long-distance trekking trail is 350 kilometers long, connecting many archaeological sites in the region: Sagalassos, Termessos, Pisidya Antioch, Kremna, Adada, Selge, Pednelissos, Amblada, Anabura, Tymriada, Ariassos, and Pityassus.
You'll walk through the ancient and natural wonders of the ancient region of Pisidia and, at the same time, follow a section of the St. Paul Trail!
Rafting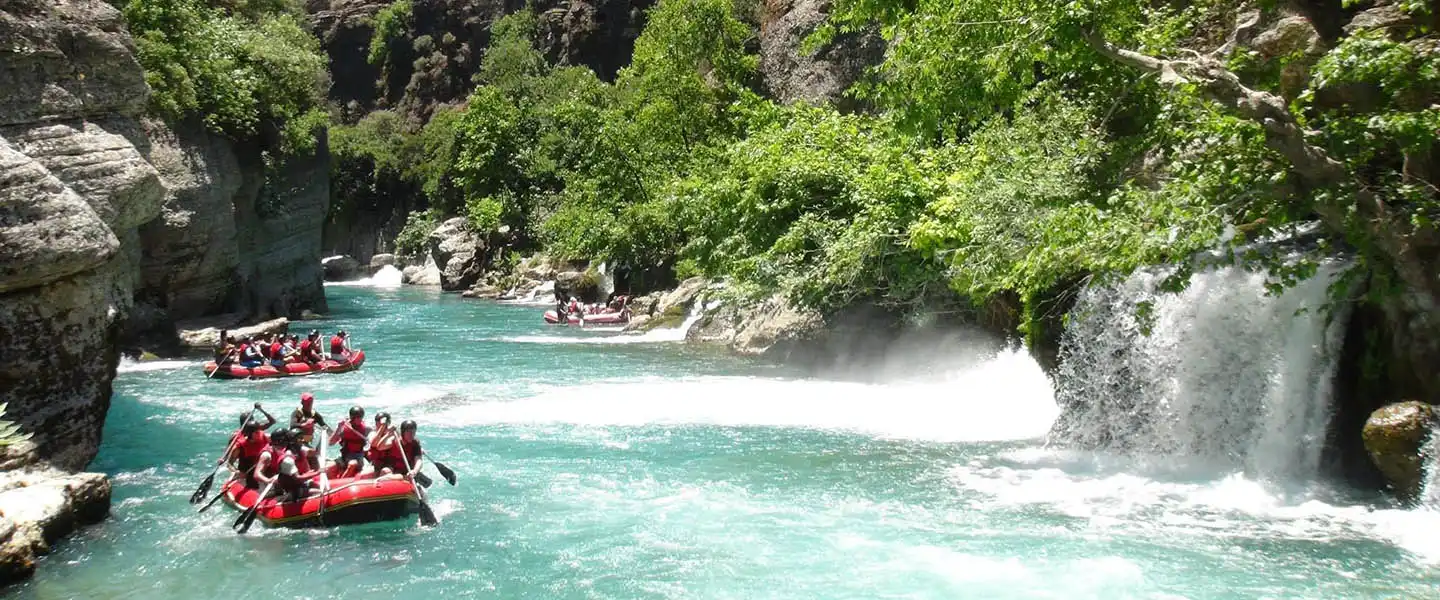 High mountains, amazing green valleys and spectacular geography make Antalya a real paradise for rafting and nature lovers.
• Köprülü River, Antalya
The Köprülü River is known as the rafting center of Türkiye. Starting from the Taurus Mountains and passing through natural canyons, the river flows into the Mediterranean. It is fed by underground waters in the canyons, and it's suitable for rafting year-round. The approximately 12-kilometer-long track offers the chance to see the historical bridges from a different perspective.
Kayaking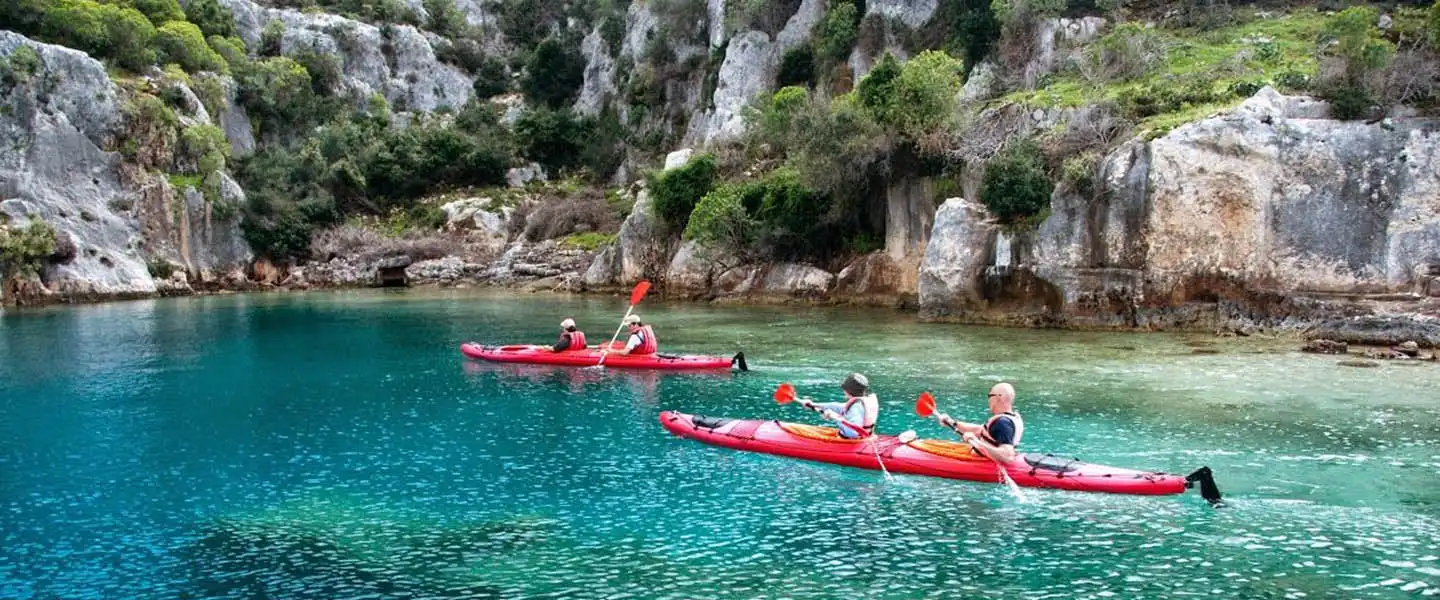 Discover Antalya's turquoise and navy-blue sea while kayaking…
Kayaking tours promise unforgettable hours in nature and energizing physical exercise - but it will definitely be worth it!
• Kekova Island & Kaş, Antalya
Kayaking in the calm waters of Kekova Island is the best way to visit the old cities and villages of the region.
The natural beauty and sheltered waters of the area guarantee a delightful experience for both the complete beginner and the experienced kayaker.
No previous kayaking experience is needed – you just need some spirit for adventure and reasonable fitness.
Diving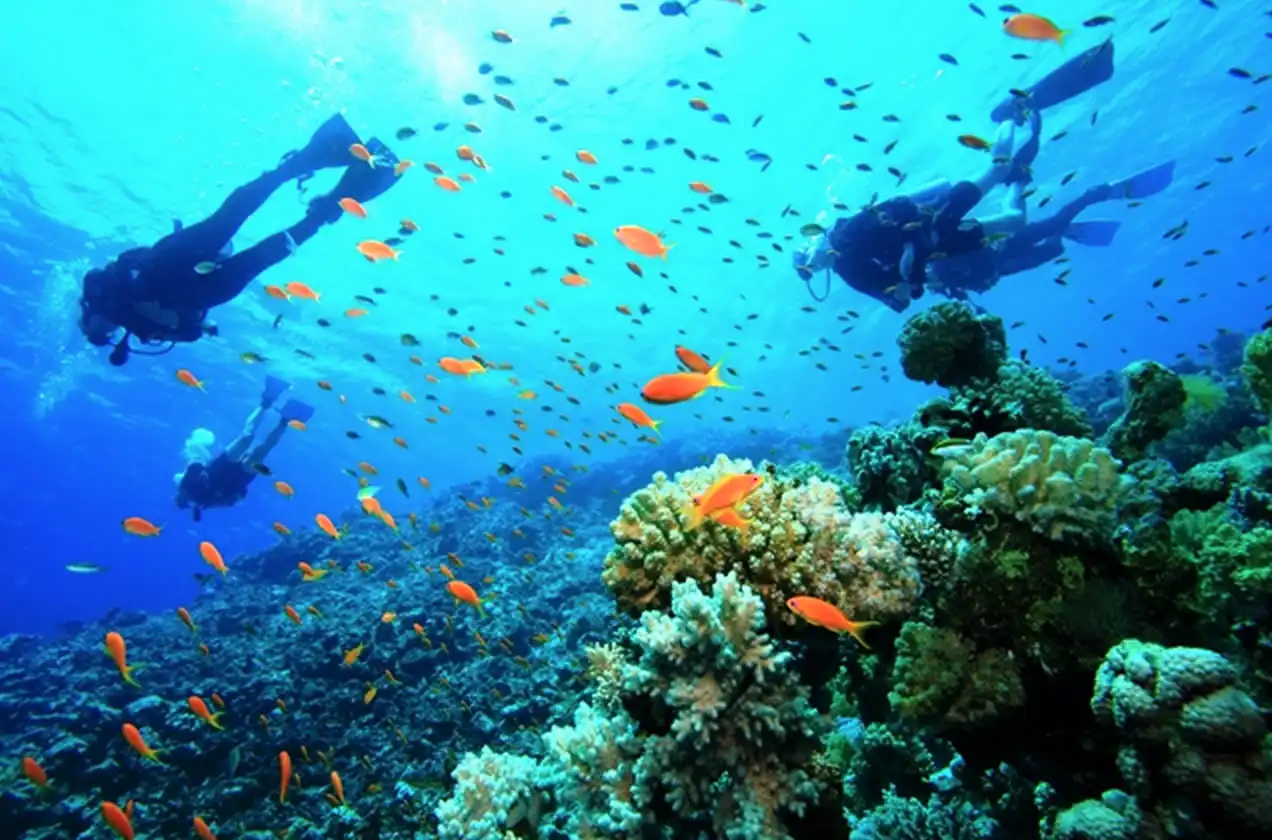 Antalya's underwater world is interesting and exciting; there are many and diverse habitats, allowing you to choose your sites according to what you want to discover. The best period for diving in Türkiye is between May and October when the water temperature is above 21°C, the seabed is repopulated from the winter, and visibility ranges between 20 and 40 meters.
• Kaş - Kekova, Antalya
The southern district of Kaş in the province of Antalya is one of Türkiye's most cherished diving spots. Kaş offers a range of diving options from Kaş to Kalkan further to the east, and as far as Patara. Crystal clear waters allow for near perfect visibility. Fish, marine life, seaweed, seagrass, coral and sea sponges all live among the ruins of ancient cities and await enthusiastic divers.
Rock Climbing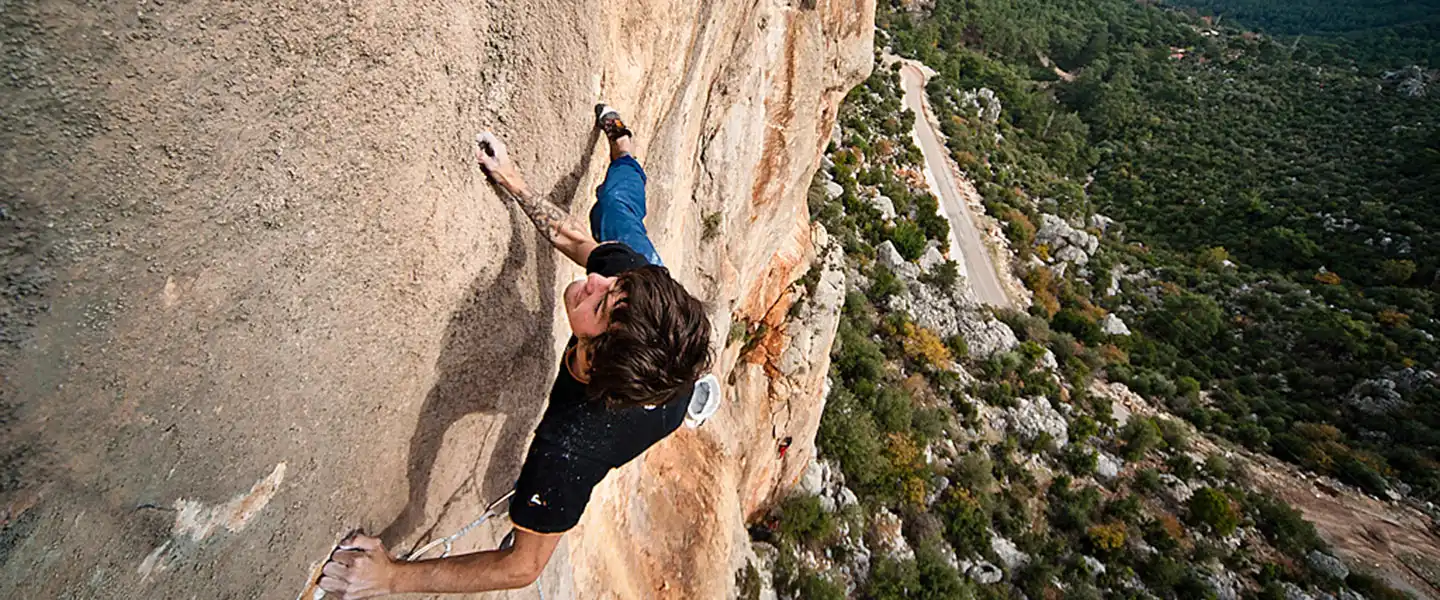 Türkiye is a truly unmatched destination for rock climbers with crags for every season, a variety of available rock-climbing styles, and friendly, hospitable locals.
The country is a paradise for climbers with its popular climbing areas offering a wide range of sports activities. Türkiye's large mountains and the surrounding nature offer visitors countless opportunities to create their own route and explore to their hearts' content.
• Geyikbayırı, Antalya
The largest developed rock-climbing area in Türkiye is around Antalya, and more specifically, the sport climbing region of Geyikbayırı, which has over 700 routes of all grades. The crag itself is situated 25 km from Antalya, with the only "tourists" being rock climbers! The main crag is 1.5 km long, plus several other buttresses, providing over 700 routes across all grades. Geyikbayırı has excellent camping areas with unique climatic and geographical features.
Paragliding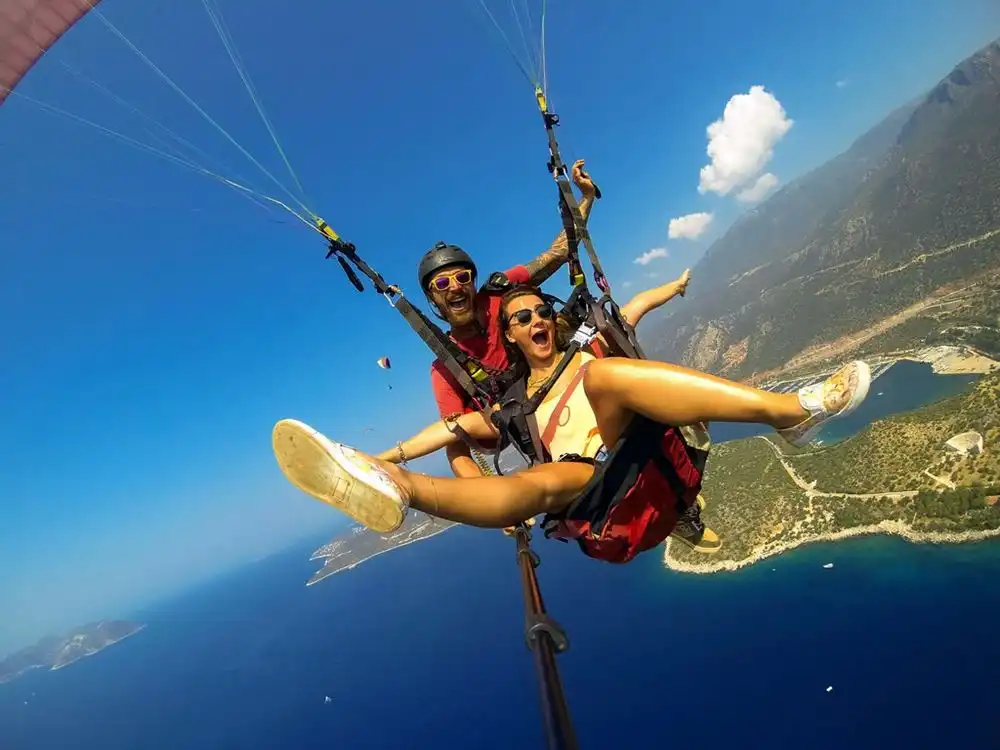 The weather conditions, mountainous terrain, and turquoise coasts make Türkiye the perfect place for a paragliding vacation. Paragliding offers you a front-row seat to magnificent, breathtaking panoramas. Keep your head in the clouds and enjoy some of the best paragliding spots in the world!
• Kaş, Antalya
The center of turquoise sea, home of the loggerhead sea turtles (Caretta carettas), ancient cities, deep caves, and Mediterranean seals... Kaş offers natural and historical beauty, and the opportunity to paraglide!
For beginners, Asas Hill of 600-1,000 meters height overlooking Kaş and the Greek island of Kastellorizo is just about perfect.
Look out over the stunning Çukurbağ Peninsula as the whole Mediterranean stretches out before you and land right in Kaş, a quaint and endearing town that will leave you with lasting memories.
• Ölüdeniz (Fethiye), Muğla
Landing on the white sand of Ölüdeniz is spectacular and the topography guarantees a calm, slow, and easy final descent as the winds here are light and the beachfront is long.
However, this doesn't mean it's without excitement! Babadağ is almost 2,000 meters high, so you'll have to make sure you're dressed warmly since there's ice year-round at the top. It takes about 30 minutes to paraglide all the way down to the bottom, and in that time, whether with a pilot or on your own, you can make 360 degree turns, wingovers, and find the best lift in a thermal so as to extend your descent.
Caving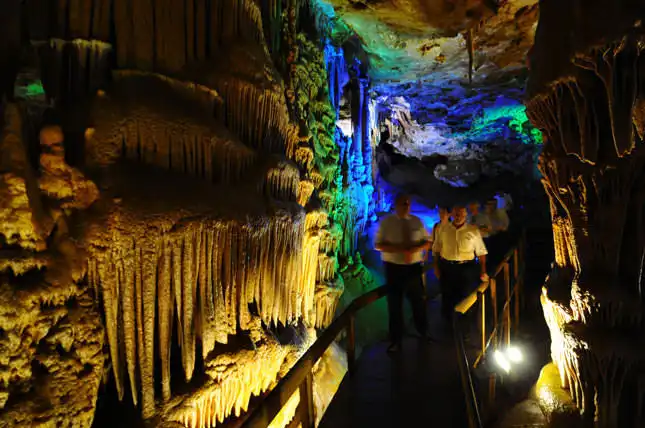 Türkiye is a true paradise for caving enthusiasts. Discovering the country's hidden caves is a thrilling adventure on its own. Here are some of the prominent caves in Antalya:
• Karain Cave, Antalya
Located in Antalya, Karain Cave is the largest cave to have been inhabited in Türkiye. The cave provides fascinating insight into the lives and structure of ancient settlements along the Western Mediterranean. With the remains of plants and animals, and as the site of the oldest known human remains in Anatolia, the cave is one of the most important Paleolithic centers for Anatolian and Near Eastern history.
• Altınbeşik Cave, Antalya
Located in Ibradı Antalya, Altinbesik Cave National Park is one of the most beautiful parks and caves of Turkey. Karstic topography of the environment and pine forests forms a beautiful landscape of the national park. Discover the world's 3rd largest underground water cave.
The water system of the Altinbesik Cave is one of the world's longest and biggest karstic system. The first 200 m from the entrance of the cave forms a sub level cave and this level always is under the water. At the last 40 m of the lower level there is a steep exit covered with white travertine. This part forms the most beautiful section of the cave.
• Damlataş Cave, Alanya
Damlataş Cave, close to Alanya on the Mediterranean coast, was discovered by accident. Workers were laying dynamite for the construction of the Alanya Pier and chanced upon this beautiful stalactite cave. The cave is 30 meters in length and covers a total area of 200 sq m. The cave has become a noted natural healing destination. Damlataş Cave's temperature remains a balmy 22°C year-round.
• İnsuyu Cave, Burdur
İnsuyu Cave, in the southern city of Burdur, hosts millions of stalactites and stalagmites as well as nine pools which you can discover in small boats. Water flows in small streams from the nine pools to other regions of the cave. The cave has a constant circulation of cool and clean air.
Canyoning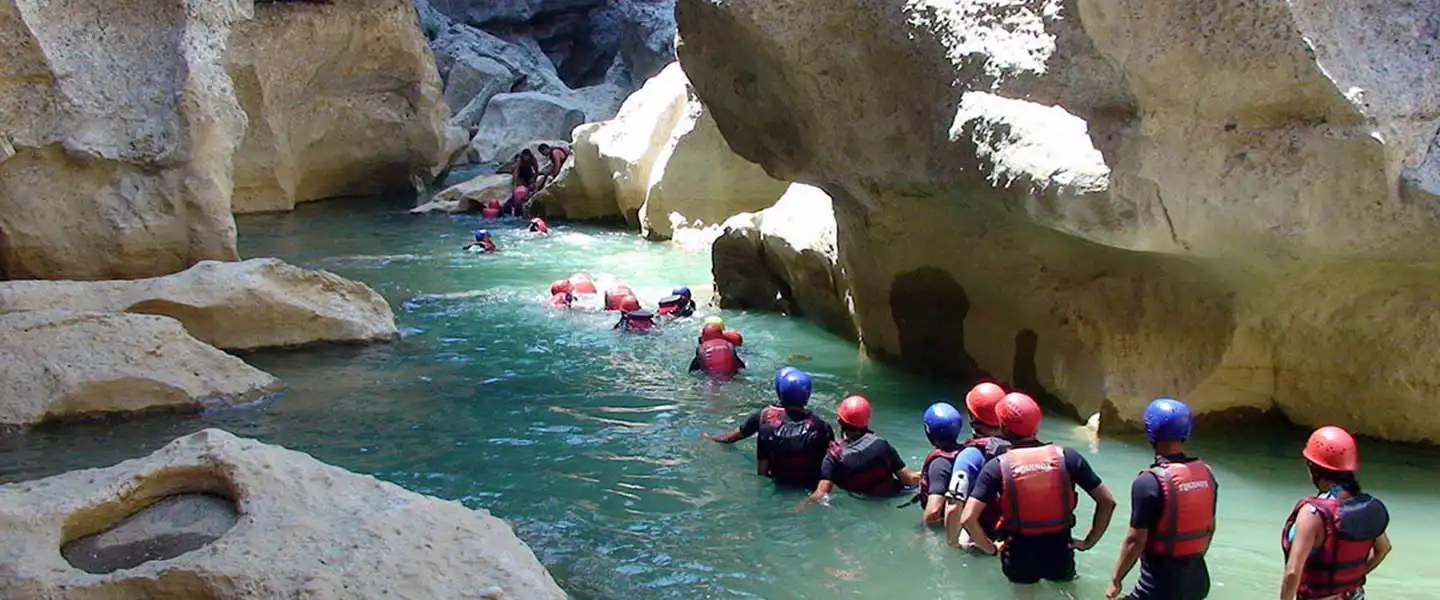 Wet, wild, and unforgettable! Antalya is a canyon paradise! You'll find numerous gorges and canyons in Antalya that are perfect for canyoning. Each offers something great for adventure seekers and is guaranteed to send your adrenaline levels soaring! As a visitor, no previous experience is needed - just a little sense of adventure and a reasonable level of fitness!
• Koprulu Canyon National Park – Antalya
Koprulu (Köprülü) Canyon National Park is Turkey's most popular watersports area. The national park is perfect for hiking, or to explore the ancient ruins, or just to enjoy the dramatic Mediterranean scenery. Koprulu Canyon National Park is at the middle of many natural beauties in a fertile valley. Koprulu Canyon continues for 14 km along with the Kopru River, reaching a maximum height of 400 m. Köprülü Canyon is known for its rafting and canyoning routes. However, you can also have unforgettable zip line adventures in this beauty of nature!
• Goynuk Canyon, Kemer
Goynuk Canyon is one of most popular sights and natural wonders of Kemer. Canyoning in Goynuk Canyon is a great attraction for nature and outdoor sports lovers. Travelers can see great natural beauties in the region from magnificent waterfalls to pine forests, and make hiking, canyoning and body rafting.
• Guver Canyon, Döşemealtı
The Güver Cliff Canyon, located in Düzler Çamı National Park, was formed within 1 million years as the surface water eroded the karstic terrain. You can have a picnic around Güver Cliff which is very close to Antalya city center and you can enjoy the pleasant view from the cruise terrace.
• Green Canyon, Manavgat
Geen Canyon is one of the worldwide numbered dam lakes in a canyon.
Enjoy a quiet and relaxing cruise on the green lake reservoir located in the Taurus mountains, near Manavgat town. During the 17 km long cruise you can enjoy the beautiful landscape and admire the color of the emerald clear lake. 
Golfing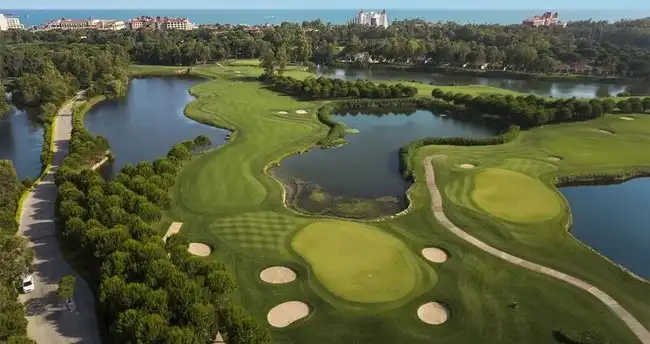 • Belek, Antalya
Antalya is known for its stunning mountainous ranges, nature and significant contrast between the old and new parts of the city, outstanding tourism infrastructures and beautiful and luxurious resorts and beaches. Antalya offers luxurious, ultra-all-inclusive hotels; ideal courses for golf and a lot of different golf events with opportunities for excellent social programmes.
Antalya is not only a tourism destination in the summer but also one of Türkiye's most developed provinces with respect to economic, demographic and social factors. Golf is as important as tourism which also supports Antalya's position as a sustainable golf tourism destination.
Check out our private tours to experience Anatalya's Outdoor Activities. Let the adventure begin!